How To Do Table Questions in IELTS Reading for 8+ Band
March 16, 2022
2022-03-28 0:53
How To Do Table Questions in IELTS Reading for 8+ Band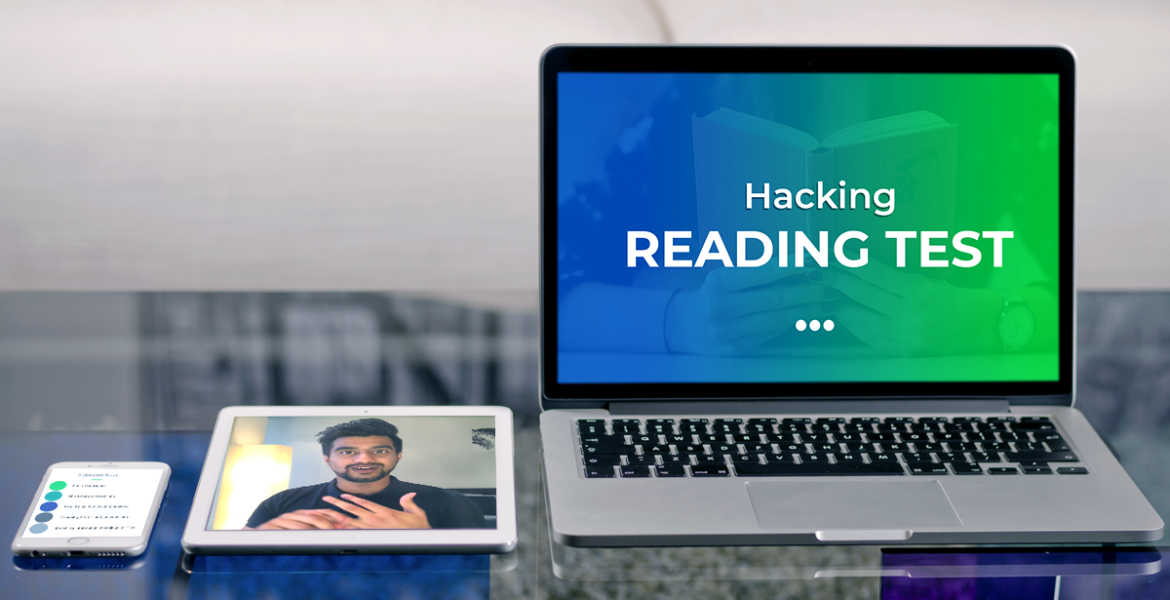 How To Do Table Questions in IELTS Reading for 8+ Band
In the IELTS writing task 1, you will be asked to write a descriptive essay based on information provided in a table.
The information in table questions can be in the form of words, digits, or both in columns or boxes.
Data in the table will provide you with a set of facts and relationships they have with each other.
In the table, columns and rows contain information about a lot of different things such as countries, education, food items, and cell phones, and so on.
You have to spot important features from the provided information.
Look for similarities and differences between sets of information represented in the table.
In this blog post, you will find everything you need to answer the table questions effectively to score 8+ Band in IELTS Writing task 1.
Section 1
Section 2
Structure for Answering the Table Questions
Section 3
Section 1: Tips for Table Questions
Your essay should be 150-180 words long.
Always write all main features in the overview.
Don't write about everything mentioned in the table. Always select important information and discuss it in detail.
Use terminology specific for answering table questions such as: "as compared to", "in contrast to", "as opposed to" and so on.
Also, write in simple English because the wrong use of tough words will only get you negative marks.
Avoid repeating the same sentence structures.
Always use grammatical tense according to the information provided. This should be obvious from the data.
Section 2: Structure
To create a solid structure in your writing test:
You will always follow a 5-paragraph structure. Each paragraph will be focusing on just one thing. A paragraph can be as short as two lines. It doesn't have to be a big block of text. There will always be one introduction paragraph, 3 body paragraphs, and one closing paragraph.
Paragraph 1: Introducing and Paraphrasing Statement
You will introduce the given question statement in the first paragraph.
You need to keep it very simple.
Just paraphrase the provided statement.
You just have to write the statement in different way either by using synonyms or by changing the structure of sentence.
The first paragraph mostly consists of one sentence.
Paragraph 2: The Overview
You will write the overview of main features in the 2nd paragraph.
Overview is very important for achieving good band score.
Overview usually comprises of two to three lines.
Don't mention any kind of data in the overview.
Don't write about everything.
Pick important features, trend and key comparisons from table, assemble them and present them in an overview.
Paragraph 3: Detailed Analysis
In 3rd paragraph, you will be more specific about key features.
From the overview, choose two important features and write a descriptive 2-4 line paragraph and make sure to do comparisons where relevant.
You must support your paragraph through data from table.
Paragraph 4: Detailed Analysis
You have to do the same thing as you did in Paragraph 3.
Take the remaining main features and explain them in detail.
Support your paragraphs by data from the table.
This Paragraph usually consists of 2-4 lines.
Paragraph 5: Summary
The summary is not much of the significance.
It's not compulsory and only comprises of one sentence.
It's just like the paraphrasing of the question.
You must check for spelling mistakes and grammatical errors after finishing your essay. Also, confirm that the data you mentioned is correct.
Section 3: Example
The table below gives information about consumer spending on different items in five different countries in 2002.
Answer
The table illustrates the proportion of national expenditure in Ireland, Italy, Spain, Sweden and Turkey on three types of consumer items in 2002.
Overall, the category of consumer goods that all countries spent most on was food, drinks, and tobacco, which was three times higher than on the other types of goods. The lowest spending could be seen in the category of leisure and education in all five countries. The outlay of Turkey was generally higher than in the other four countries.
In terms of food, drinks and tobacco, Turkey spent the most at 32.14%. The expenditure of Ireland was also high (28.91%) compared to Sweden which spent at least (15.77%). Spain and Italy spent 18.80% and 16.36% respectively.
On the other hand, the lowest expenditure was on leisure and education which accounted for fewer than 5% in all countries. Turkey spent most on these items at just 4.35% of their national expenditure which is around double that of Spain (1.98%).
Clothing and footwear were the third category of consumer goods and outlays for those items were between 9% in Italy and 5.40% in Sweden. The national spending in this area for the remaining countries averaged around 6.5%.
I have mentioned the detail of every strategy to solve the IELTS exam to get 9 bands in the Ultimate Guide to Hacking IELTS. You'll learn the exact strategies, frameworks, tactics, and examples of how to solve every section to score 8+ in each of the 4 components of IELTS.
You can access the course here: